Strategic Alliance
---

The Cloud Native Computing Foundation (CNCF) hosts critical components of the global technology infrastructure. CNCF brings together the world's top developers, end users, and vendors and runs the largest open source developer conferences.
---

The CXL Consortium is an open industry standard group formed to develop technical specifications that facilitate breakthrough performance for emerging usage models while supporting an open ecosystem for data center accelerators and other high-speed enhancements. Compute Express Link™ (CXL™) is an industry-supported Cache-Coherent Interconnect for Processors, Memory Expansion and Accelerators.
---

The Linux Foundation is the not-for-profit consortium dedicated to fostering the growth of Linux. Founded in 2000, the Linux Foundation sponsors the work of Linux creator Linus Torvalds and is supported by leading technology companies and developers from around the world. The Linux Foundation promotes, protects and advances Linux by marshaling the resources of its members and the open source development community to ensure Linux remains free and technically advanced.
---

NVM Express is an open collection of standards and information to fully expose the benefits of non-volatile memory in all types of computing environments from mobile to data center. The original NVM Express Work Group was incorporated as NVM Express in 2014 and is the consortium responsible for the development of the NVM Express specification. The organization currently has over 100 member companies.
---

The OpenPOWER Foundation is an open technical membership organization that promotes OpenPOWER - the most open and high performance processor architecture and ecosystem in the industry.
---

OpenStack is an open and scalable operating system for building public and private clouds. It provides both large and small organizations an alternative to closed cloud environments, reducing the risks of lock-in associated with proprietary platforms.
---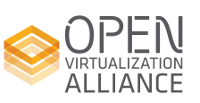 The mission of the Open Virtualization Alliance is to foster the adoption of KVM as an open virtualization alternative, accelerate the emergence of an ecosystem of third-party solutions around KVM, increase overall awareness and understanding of KVM, encourage interoperability, promote best practices and highlight examples of customer successes. Founding members of the Open Virtualization Alliance include BMC Software, Eucalytpus Systems, HP, IBM, Intel, Red Hat, Inc. and SUSE.
---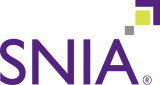 The Storage Networking Industry Association (SNIA) is a not-for-profit organization, made up of more than 300 companies and individuals spanning virtually the entire storage industry. SNIA members share the common goal of advancing the adoption of storage networks as complete and trusted solutions. To this end, the SNIA is uniquely committed to delivering standards, education and services that will propel open storage networking solutions into the broader market.
---

T10 is a Technical Committee of the InterNational Committee on Information Technology Standards (INCITS, pronounced "insights"). INCITS is accredited by, and operates under rules that are approved by, the American National Standards Institute (ANSI). These rules are designed to insure that voluntary standards are developed by the consensus of industry groups. INCITS develops Information Processing System standards, while ANSI approves the process under which they are developed and publishes them.