Strategic Alliance
---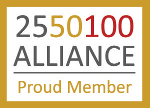 Complementing the work of the 25 Gigabit Ethernet Consortium and Ethernet Alliance to promote standards, the 2550100 Alliance was formed to facilitate collaboration in bringing solutions to market.
---

The ebXML Asia Committee starts up new ITG (Interoperability Trask Group) WG which is initiated by China, Taipei, Japan and Korea. The basic goal for "ebXML Interoperability Test in Asia" is to demonstrate the interoperability of each ebXML Solutions among Asia regions.
---

The Itanium® Solutions Alliance is a global community of hardware, operating system and application vendors dedicated to accelerating the adoption and ongoing development of Itanium® 2-based solutions. Formed in September 2005, the Alliance is comprised of some of the most influential companies in the computing industry with a shared strategic commitment to deliver enterprise and technical computing solutions based on Intel® Itanium® 2 architecture.
---

The Linux Foundation is the not-for-profit consortium dedicated to fostering the growth of Linux. Founded in 2000, the Linux Foundation sponsors the work of Linux creator Linus Torvalds and is supported by leading technology companies and developers from around the world. The Linux Foundation promotes, protects and advances Linux by marshaling the resources of its members and the open source development community to ensure Linux remains free and technically advanced.
---

OASIS ebXML (Electronic Business using eXtensible Markup Language), is a modular suite of specifications that enables enterprises of any size and in any geographical location to conduct business over the Internet. Using ebXML, companies now have a standard method to exchange business messages, conduct trading relationships, communicate data in common terms and define and register business processes. ebXML is backed by OASIS-Open. OASIS (Organization for the Advancement of Structured Information Standards) is a not-for-profit, international consortium that drives the development, convergence, and adoption of e-business standards. Members themselves set the OASIS technical agenda, using a lightweight, open process expressly designed to promote industry consensus and unite disparate efforts. The consortium produces more Web services standards than any other organization along with standards for security, e-business, and standardization efforts in the public sector and for application-specific markets. Founded in 1993, OASIS has more than 3,500 participants representing over 600 organizations and individual members in 100 countries.
---

OpenStack is an open and scalable operating system for building public and private clouds. It provides both large and small organizations an alternative to closed cloud environments, reducing the risks of lock-in associated with proprietary platforms.
---

OpenSymphony is a Java open source project (license) designed to provide application developers with a suite of components for rapid development of enterprise class Java applications. These components are loosely coupled, allowing the application developer to use one or more of them in a single application (along with other 3rd party or custom components). Bloombase family of products are built with use of OpenSymphony's components.
---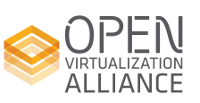 The mission of the Open Virtualization Alliance is to foster the adoption of KVM as an open virtualization alternative, accelerate the emergence of an ecosystem of third-party solutions around KVM, increase overall awareness and understanding of KVM, encourage interoperability, promote best practices and highlight examples of customer successes. Founding members of the Open Virtualization Alliance include BMC Software, Eucalytpus Systems, HP, IBM, Intel, Red Hat, Inc. and SUSE.
---

SecureIT Alliance is an industry community working together to advance security software solutions with objectives to increase customer awareness of available security products, solutions, and strategic partnerships, promote industry partner collaboration to efficiently and effectively develop new enhanced security solutions, provide a private forum for members to receive program and platform disclosure information from Microsoft, and enable a collaborative environment for dialog on areas like secure-code best practices, interoperability, and integration.
---

The Storage Networking Industry Association (SNIA) is a not-for-profit organization, made up of more than 300 companies and individuals spanning virtually the entire storage industry. SNIA members share the common goal of advancing the adoption of storage networks as complete and trusted solutions. To this end, the SNIA is uniquely committed to delivering standards, education and services that will propel open storage networking solutions into the broader market.
---

T10 is a Technical Committee of the InterNational Committee on Information Technology Standards (INCITS, pronounced "insights"). INCITS is accredited by, and operates under rules that are approved by, the American National Standards Institute (ANSI). These rules are designed to insure that voluntary standards are developed by the consensus of industry groups. INCITS develops Information Processing System standards, while ANSI approves the process under which they are developed and publishes them.
---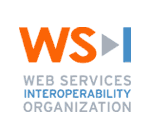 WS-I is an open industry organization chartered to promote Web services interoperability across platforms, operating systems and programming languages. The organization's diverse community of Web services leaders helps customers to develop interoperable Web services by providing guidance, recommended practices and supporting resources.