Strategic Alliance
---

The Cloud Native Computing Foundation (CNCF) hosts critical components of the global technology infrastructure. CNCF brings together the world's top developers, end users, and vendors and runs the largest open source developer conferences.
---

The CXL Consortium is an open industry standard group formed to develop technical specifications that facilitate breakthrough performance for emerging usage models while supporting an open ecosystem for data center accelerators and other high-speed enhancements. Compute Express Link™ (CXL™) is an industry-supported Cache-Coherent Interconnect for Processors, Memory Expansion and Accelerators.
---

The Linux Foundation is the not-for-profit consortium dedicated to fostering the growth of Linux. Founded in 2000, the Linux Foundation sponsors the work of Linux creator Linus Torvalds and is supported by leading technology companies and developers from around the world. The Linux Foundation promotes, protects and advances Linux by marshaling the resources of its members and the open source development community to ensure Linux remains free and technically advanced.
---

NVM Express is an open collection of standards and information to fully expose the benefits of non-volatile memory in all types of computing environments from mobile to data center. The original NVM Express Work Group was incorporated as NVM Express in 2014 and is the consortium responsible for the development of the NVM Express specification. The organization currently has over 100 member companies.
---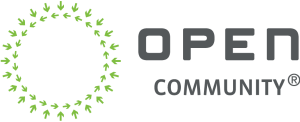 The Open Compute Project Foundation (OCP) was initiated by Facebook in 2011 with a mission to apply the benefits of open source and open collaboration to hardware and rapidly increase the pace of innovation in, near and around the data center's networking equipment, general purpose and GPU servers, storage devices and appliances, and scalable rack designs. OCP's collaboration model is being applied beyond the data center, helping to advance the telecom industry & EDGE infrastructure.
---

The OpenInfra Foundation is an open source foundation supporting a global community of 100000 individuals to build and operate open infrastructure software.
---

The OpenPOWER Foundation is an open technical membership organization that promotes OpenPOWER - the most open and high performance processor architecture and ecosystem in the industry.
---

Programming Protocol-independent Packet Processors (P4) is an open source, domain-specific programming language for network devices, specifying how data plane devices (switches, routers, NICs, filters, etc.) process packets. The P4 ecosystem includes an extensive range of products, projects and services.
---

The PCI-SIG or Peripheral Component Interconnect Special Interest Group is an electronics industry consortium responsible for specifying the Peripheral Component Interconnect, PCI-X, and PCI Express computer buses.
---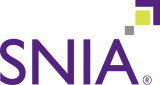 The Storage Networking Industry Association (SNIA) is a not-for-profit organization, made up of more than 300 companies and individuals spanning virtually the entire storage industry. SNIA members share the common goal of advancing the adoption of storage networks as complete and trusted solutions. To this end, the SNIA is uniquely committed to delivering standards, education and services that will propel open storage networking solutions into the broader market.